where the right thing matters
Integrity Exteriors is driven to provide you with professional service, competitive prices, and as always a job done right.
About Integrity exteriors llc
About Us
Integrity Exteriors is a family owned and operated business out of DuPage County. Owner Michael Kunnemann has over fifteen years of experience in the roofing industry and is committed to assisting homeowners with the process of protecting their largest investment. After working for a large-scale roofing company for over a decade, Michael decided the best way to serve customers with honesty, reliability and quality service was to start a company of his own. Navigating the insurance claim or home renovation process can be confusing and complicated, which is why we are dedicated to supporting our homeowners from start to finish. It is our goal to treat customers and employees with respect and do business with integrity.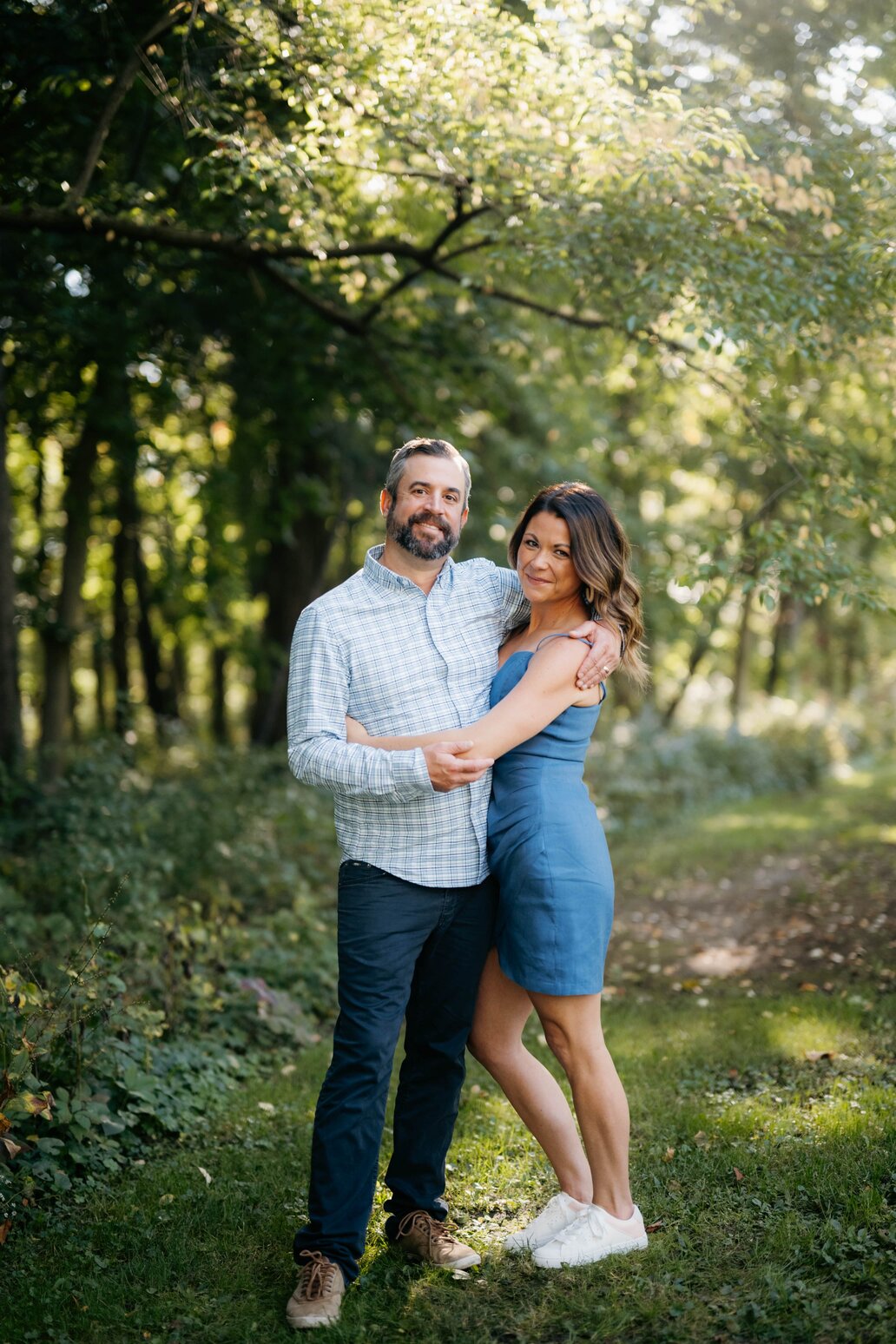 Michael Kunnemann
OWNER
Michael has over fifteen years of experience with growing and building a large scale roofing company and is excited to continue working with homeowners using the Integrity Way. Treating his employees and customers with respect is something he prides himself on. While Michael is extremely passionate and dedicated to his work, he considers himself a family man first and foremost.  
Sasha Kunnemann
OWNER
For the past 15+ years, Sasha has spent her time working in the field of social services, assisting those with less opportunity to improve their quality of life. Sasha is excited to translate the experience of working closely with families to working with a sales force and homeowners in order to reach the best outcome for all parties.
Director of Communications and Customer Solutions
What Clients Say About US
He went out of his way to make sure i was satisfied with his work. I could barely tell they were there, and they made sure to clean up after every day. I would recommend him to anybody.
They were extremly helpful. Very attentive, and down to earth, and were very straight up with me. They were also a great help to me dealing with my insurance company. I would and have recommended them to everybody
Great company! Highly recommended. Very professional, completely replaced my roof, siding & gutters on the house and garage roof through insurance. Installed a roof vent and fan which I did not have on the house to begin with. Cleaned and hauled away all the debris. Great communication. Very happy with how easy and quick the process went! I worked with both Bret and Mike and they couldn't have made this experience easier!
Integrity Exteriors is a very reputable and professional company to work with. We had storm damaged to our roof from a late summer storm. My husband and I were very impressed with their thorough inspection of the roof, communicating with our insurance company, and the quality of work. Jack and Adrian are such a class act to work with. They were very patient in working with us and our schedules. Integrity Exteriors simply went above and beyond to assist us. Communications with them was always first rate and they always wanted to make sure that we got the best quality in a roof. It's so nice to know that there are first rate companies in today's day and age. Integrity Exteriors cares about their customer first and want to give them the best service and product. Our new roof has improved the appearance of our home 100%!
We used Integrity Exteriors to clear ice and snow from our roof. Mike (owner) was on time, professional, and our gutters are now flowing freely. He also took a look at our roof and gutters to make sure there wasn't damage we couldn't see. Sasha (owner) followed up afterward with Mike's comments. Both owners were great to work with.
Integrity replaced my roof that was damaged from hail. They were great to work with. Adrian was my contact person and he was very responsive and professional. The roofers were professional and did quality work. I would recommend this company to my family and friends for any future roofing work
After a wind storm we needed some repairs completed on the roof. Integrity Exteriors was immediately responsive and scheduled a time for a free estimate. After evaluating the damage, Jack provided the options without pressure and performed great work, giving updates along the way. We will definitely use them again for future work.
I had an awesome, personal, down-to-earth experience with our guy, Jack, during the entire process. We had a pretty decent roof on the house when we moved in a few years back, but recently a tornado/derecho ripped through Lombard and my home took on some roof damage. I met Jack, Jack did his thing after consulting with me and the wife. He was great to answer any and all questions, and he took care of us really well. The crew came out and did their thing, they were respectful and did a great job. I'd recommend Integrity, hands down, to anyone needing such services—actually, I already did.
400 W. Roosevelt Road Suite LA
EMAIL: Info@integrityexteriorsllc.com